Although meat is an important part of one's diet, eating too much of it might be harmful to your health. This doesn't mean that you should cut those delicious steaks from your lunch completely, but it is good to be informed about what an excessive intake of meat can do to your body.
Bright Side wants to look after your health and highlight 11 risks that you might encounter if you indulge yourself in too much protein. Check the bonus as well to see how large a steak should be.
1. You could develop kidney stones.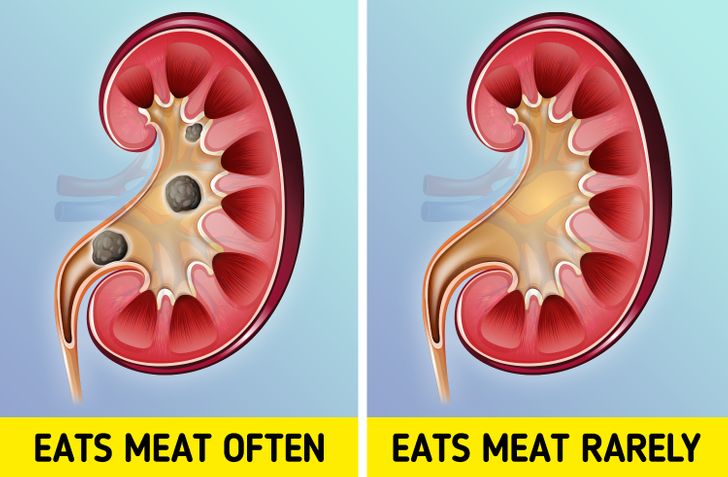 Animal-based proteins have a lot of compounds called purines. These break down into uric acid, and if you have too much of this acid, you could develop kidney stones. You can avoid this by limiting your consumption of meat, and also by drinking plenty of water.
2. You could become dehydrated.